Welcome!
Troop/Venture Crew 137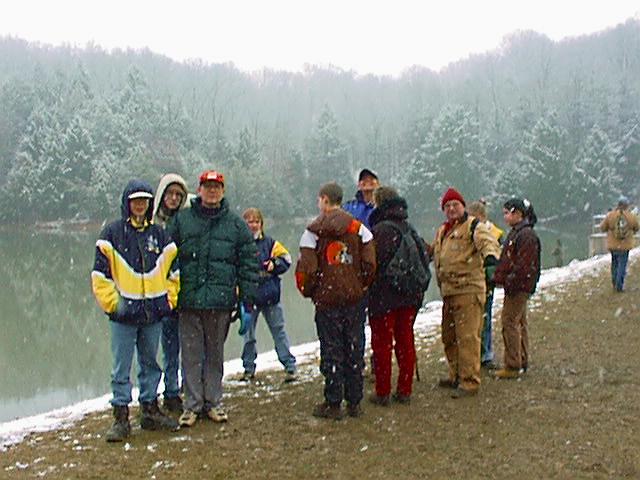 Cold wet hikers at Hocking Hills Winter Hike January 1998.
Welcome to Troop 137's and Venture Crew 137's Page! We are located in the Philo and Duncan Falls, Ohio. Philo/Duncan Falls is about 20 miles South of Zanesville, Ohio. Our Charter Organizations are the Presbyterian and Methodist Churches in Duncan Falls, Ohio. Troop 137 has over 65 years of scouting service. Post 137 was Chartered in 1998. We have a Troop membership of about 15 youth and a Venture Crew membership of about five youth.
---
---
Fictional Facts and Factual Fictions Jimmy Buffett 1989
I'm always looking for stories, tales, yarns and pictures to add to this web site. If you have a fictional fact or a factual fiction or picture or anything, do not hesitate to e-mail it to me. Be sure to let me know where you would like to see the story and/or picture and I'll try to get it on the net as soon as possible! Thanks and happy surfing!
---
This page has been visited
times.

Andy Newsad
anewsad@prodigy.net
Chandlersville
Ohio
Sign My Guestbook
View My Guestbook

---